Question Paper to PDF
For Teachers
Are you a teacher? Do you spend a lot of time creating and formatting questions papers? Then this app is designed for you.
Create question papers for your next exam and convert them to PDF to share with everyone. You can save the paper for future reference and come back and edit it again.
We have multiple question formats for you to choose from and create sections for your question paper. Easily customize the headers of your question paper according to your needs.
Step 1
Create questions using intuitive UI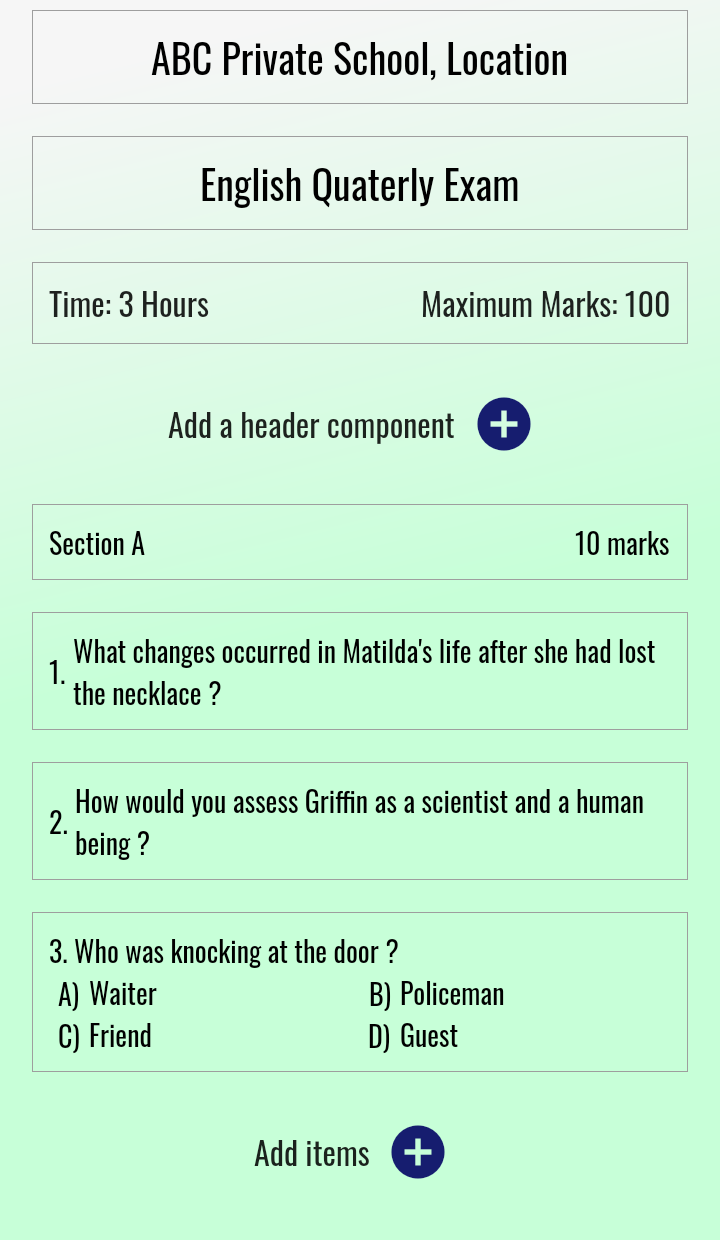 Step 2
Preview the PDF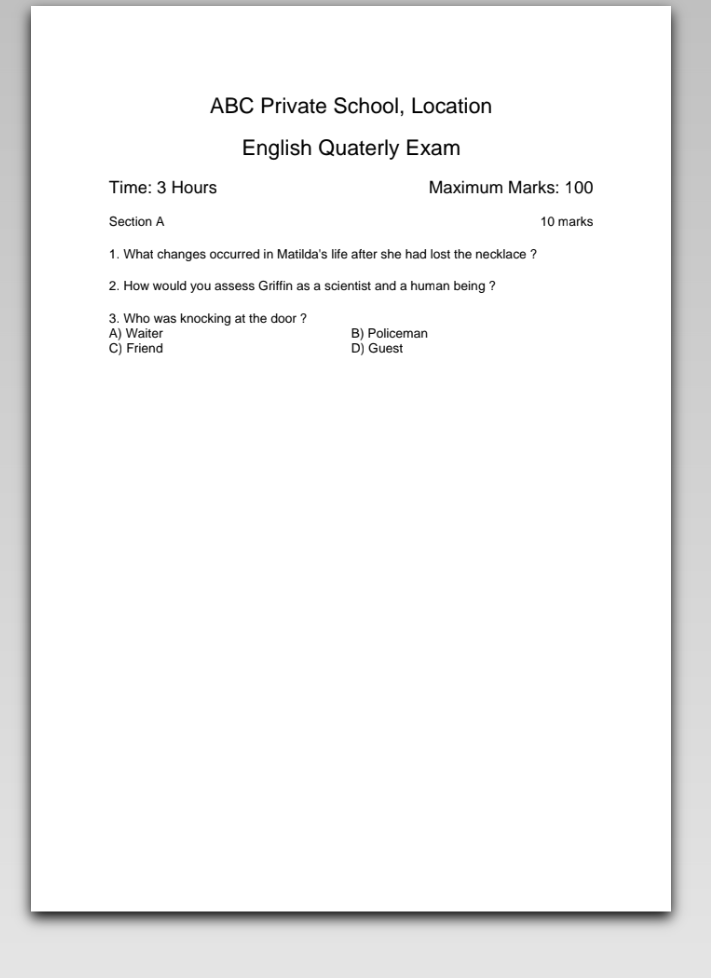 Step 3
Download / Share the PDF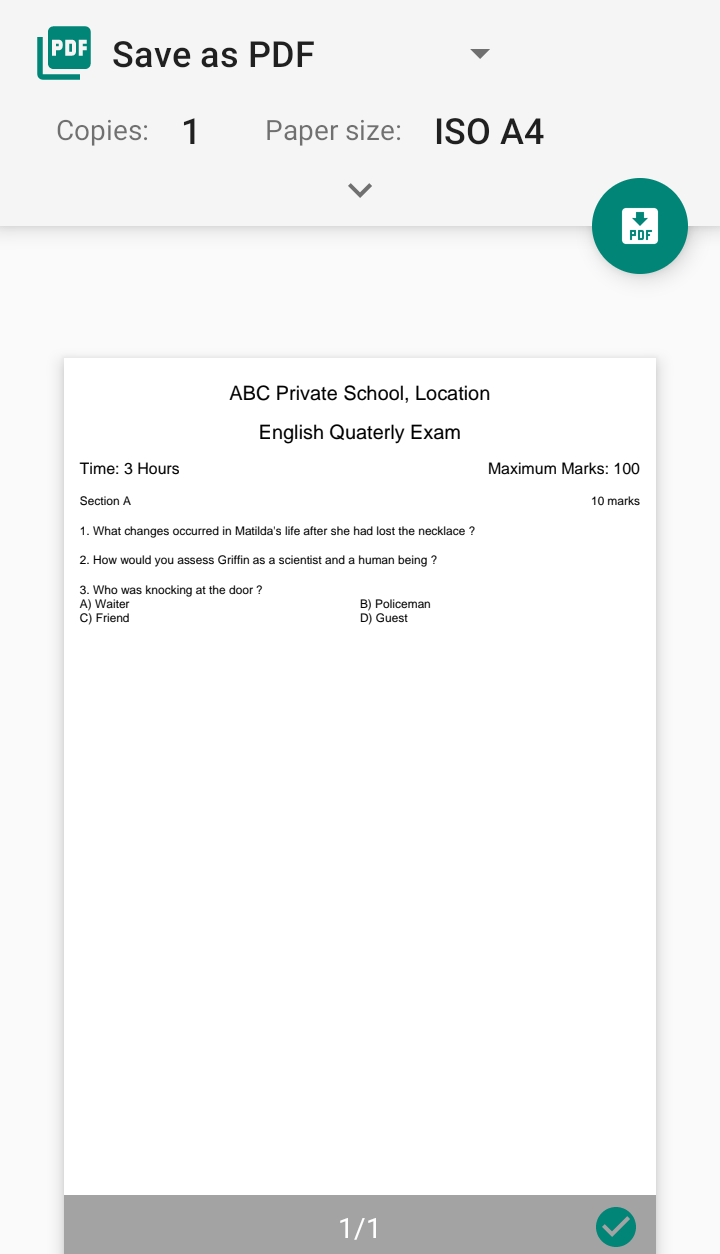 Features
Offline access to question papers
Save and edit question papers
Convert to PDF and download
Easily share the PDF with your students
Customize header according to your school